ProAgenda.com offers the possibility to receive payments from your clients online. If you would like to receive payments online you can connect your ProAgenda.com account to Stripe.com.
# How do I setup online payments for my own account?

1. Go to _Menu_ on the top left of your screen
2. Click on _Settings_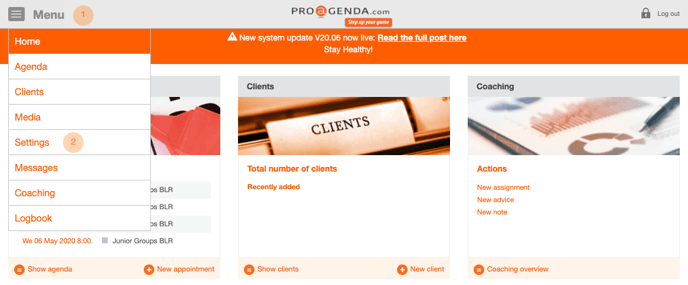 3. Go to _Online payments_
4. Click on the _Connect with Stripe_ button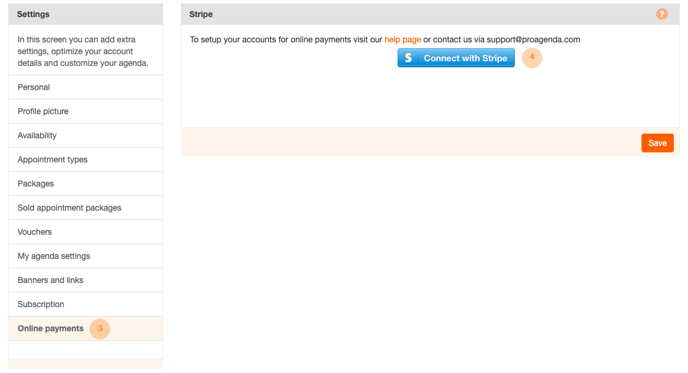 5. A) (Please go to B if you don't have a Stripe account yet) If you already have a Stripe account, you can sign in on the top right of your screen.
5. B) Create an account and fill in all required information to receive online payments.

6. Once you signed in your current account or filled in all information you can authorize Stripe to handle your online payments for your ProAgenda.com bookings.
7. Tick this box if you would like to accept online payment **only** (if this is selected your clients can not book appointments/buy packages without paying online).
8. For Dutch clients it is possible to accept iDeal payment provider.
9. Click _Disconnect_ if you would like to disconnect your authorized Stripe account.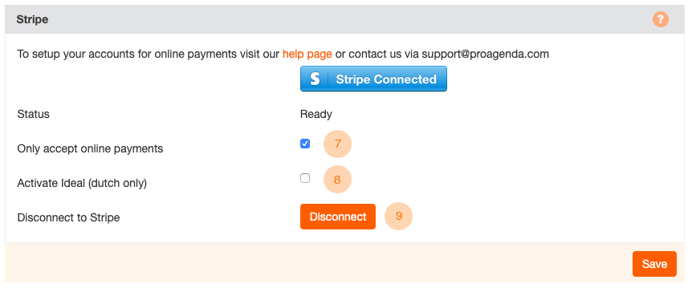 Do you charge any fees for online payments?

It is your business and therefore your revenue. ProAgenda.com will not charge any fees on your online payments. Stripe will take an administration fee depending on your location.

Stripe fees Europe + UK
1,4% + 0,25 ct European cards*
2,9% + 0,25 ct Non-European cards*

Stripe fees US
2,9% + $0,30 ct*
These prices may change in time. You can always check the up to date pricing via https://stripe.com/pricing