August 8, 2023
How to simplify your booking process with a golf scheduling system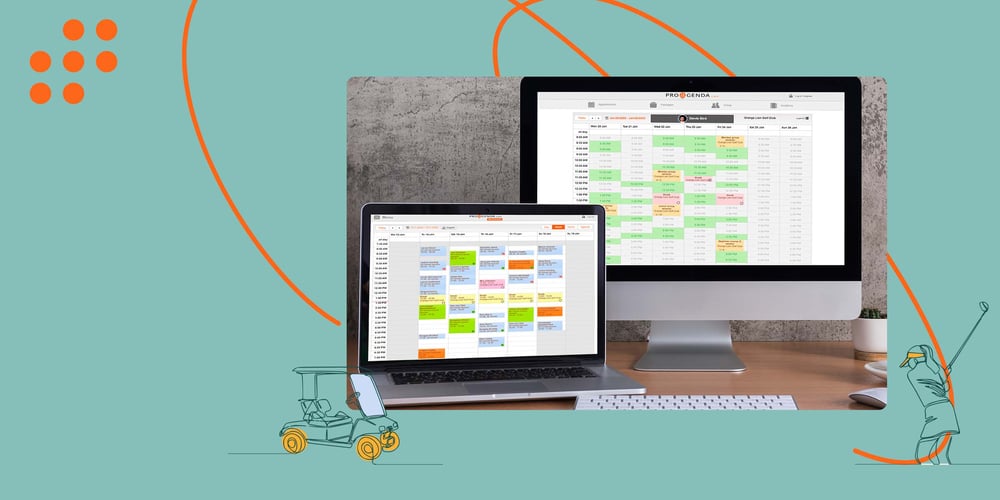 Managing and organizing tee times can be time-consuming and often challenging for golf professionals and course operators. From handling phone calls to juggling reservations and ensuring a smooth flow of bookings, the complexities of the booking system can be overwhelming. However, with the advent of technology, golf scheduling systems have emerged as invaluable tools to simplify and streamline the entire process. In this blog, we will explore the benefits of utilizing a golf scheduling system and offer insights into how it can help simplify your booking process.
Seamless online booking with a golf scheduling system
One of the most significant advantages of a golf scheduling system is the ability to offer seamless online booking to your customers. By integrating an intuitive user interface, golfers can easily view available tee times, select their preferred slots, and make instant reservations with just a few clicks. This enhances the convenience for players and reduces the workload for course operators who would otherwise need to handle phone calls and manually record bookings.
Real-time availability in a golf scheduling system
With a golf scheduling system, players and professionals can access real-time information on the availability of agendas and resources. Golfers can instantly see which slots are open and choose the one best suiting their schedule. Meanwhile, professionals can efficiently manage and update the availability based on factors like maintenance schedules or special events. Real-time availability eliminates confusion and ensures accurate bookings, leading to better customer satisfaction and optimized course utilization.
Automated confirmations and reminders with golf scheduling software
A golf scheduling system takes care of sending automated confirmations and reminders to golfers, eliminating the need for manual follow-ups. Once a booking is made, players receive an immediate confirmation via email, providing them with peace of mind and reducing any potential confusion. Additionally, automated reminders can be sent closer to the tee time to ensure that players arrive on schedule, minimizing no-shows and last-minute cancellations.
Customized booking rules in your golf scheduling software
Every golf course has its unique set of booking rules, such as maximum group size, or specific time restrictions. A golf scheduling system allows course operators to configure and enforce these rules effortlessly. By defining booking parameters within the system, academy management can ensure that players adhere to the guidelines, promoting fair play and efficient course management. These customizable booking rules help maintain the integrity of the golfing experience and ensure an equitable distribution of lessons.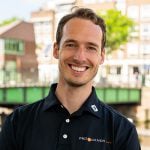 Jordy Groen

Book a free demo
Curious about ProAgenda? Book a free demo with one of our product experts!
Read about the experience of Albert Pistorius
Get to know ProAgenda through the experience of your peers!