September 13, 2022
Switching from Excel files to ProAgenda, what does this process look like?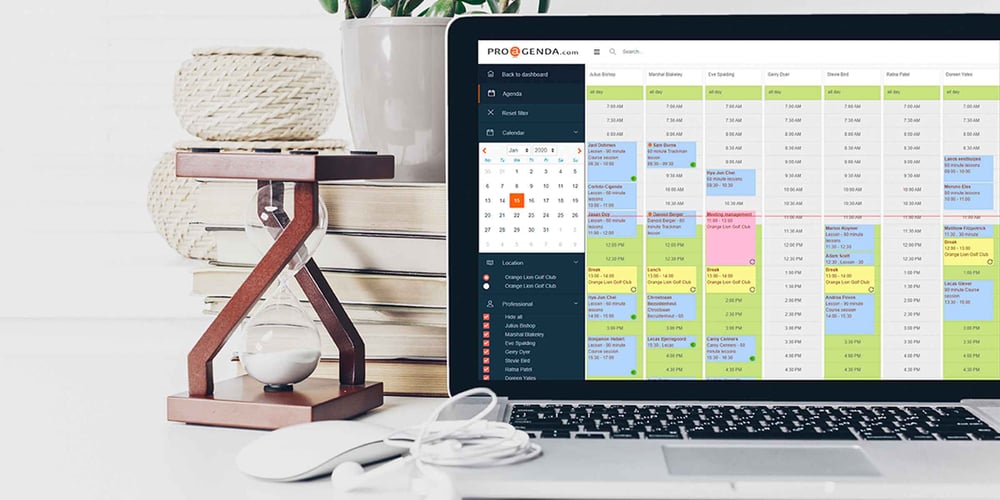 Using Excel is an excellent way to track your business and its developments. You are probably using it or have used it before. You can use it to organize the information you gathered from your financials and sales. Switching to another system might seem like an unnecessary time investment without a precise result. ProAgenda was created to make your administration more accessible and less time-consuming than working from an Excel file. We will show you how you can switch, with minimal effort, from your Excel files to the ProAgenda software.
Switching to an online software system
Switching to an online system is relatively easy and requires some simple steps. Transferring your data to the system can be done in a short period with just a few things to keep in mind:
Switching your clients to a CRM system
The first and most crucial step is ensuring you upload your clients to the software. You can do this in two ways; import by bulk with your (current) Excel file or by hand. The second method is more time-consuming and only recommended when uploading one or two clients. It is better to start with your existing client list in Excel and import it into the ProAgenda system. Within 1 or 2 minutes, you can upload your complete database to ProAgenda, with all information necessary.
Transferring your current appointments into the academy agenda
After you added your client list from your previous database, it is important that you transfer all the existing appointments into the ProAgenda. The appointments can be linked to your clients and can be marked as paid for if the client has already paid for the lesson. The importance of this step cannot be underestimated since this will be crucial for future bookings. By making sure all the booked time slots, you can prevent double bookings while setting up your agenda.
Transferring packages to your golf academy account
When you sell packages, you want to see which students bought packages and how many lessons they have left. A supporting system can simplify the administrative work. When switching to ProAgenda you can add your outstanding packages to your clients and give the number of minutes they have left. Once done, the system will do the work for you. When your clients purchase a package, the ProAgenda will automatically add it to their profile, which means that the information about the package and the number of lessons will always be accessible to you and your clients. With just one look at their profile.
Making your first reports
A big part of organizing your academy is keeping track of financials, bookings, and your pros. We built the ProAgenda golf management software for this purpose. With flexible reports, you can run diagnostics and get a complete overview without doing extra analysis in Excel. The ProAgenda software will give you a list of analysis elements to choose from and generate an apparent rapport without having to collect any data yourself.
Keeping track of your financials
Keeping track of your financials has never been easier. Without having to struggle with collecting precise information from different systems, you can provide structure to your financials. As the previous paragraph explains, you can gather insight from the data already collected and stored in the ProAgenda system with just four clicks. The reports will give you a clear insight into revenue and keep track of your pro's bookings. It also adds value to your academy because it will give you a clear picture of the improvements you can make to generate more bookings and, therefore, more revenue.
Are you looking for some extra information or support? Connect with one of our product experts! They are more than willing to help with any questions and doubts you might have regarding the switch to the ProAgenda software. Find out all about the different options and solutions ProAgenda has to offer and book a demo here!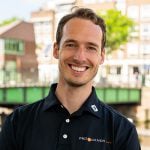 Jordy Groen

Curious about how ProAgenda can help your golf academy?
Book a demo with one of our product experts, and they will answer all of your questions and take you to the system.
Discover if golf scheduling software is the right fit for your academy