August 15, 2023
Tips for selling lessons with golf scheduling software.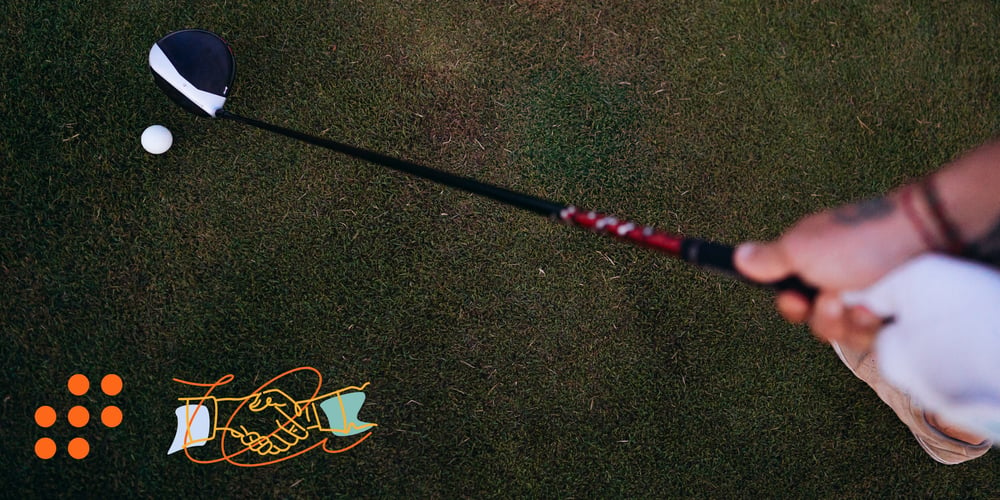 In today's digital age, social media platforms have become more powerful marketing tools for businesses across various industries. As a golf professional or as an academy manager, you can use the potential of social media to promote and sell your golf lessons efficiently and make your booking link more accessible. By combining the reach of social media with the capabilities of golf scheduling software, you can attract more students and streamline the booking process. In this blog, we will discuss six tips to utilize social media for selling golf lessons with your golf scheduling software.
Share your golf booking link on your website
This tip may be obvious but still of utmost importance. Make sure your booking link is visible on your site. Create a button with a call to action to draw your clients to that button and motivate them to book a lesson with you. The importance of having your agenda on your website should be noticed; it is a simple and essential thing to do. Still, it was worth mentioning in case it still needed to be done.
Create an online business card for your golf scheduling software
Creating an online business card is more straightforward than it might seem, and there are multiple ways to use it. A business card has been used repeatedly and is a staple for every businessman and woman. Modern times come with new technological developments like online and digital business cards. Connect these cards to a token that can be scanned and taken it everywhere you go.
This card can contain all your personal information, contact information, and booking link. Sharing this link on your business card gives interested prospects a chance to book a lesson right after meeting you. A business card can be very effective after you first meet. When a good first impression is made, you let someone scan your token with their phone, and it opens your business card with everything needed.
Use your social media account to promote your online booking system.
Traditional media (newspapers, flyers) is no longer the way to attract much traffic to your website or to sell your lessons to a bigger audience. Golf highly depends on word-of-mouth and connections within the sport; this is a well-known fact. Some things can be done to help with a positive attitude toward your golf business, and social media might be a great tool.
Not only is it easy for your clients to find you, but it also influences the impression people get when they see you. Share great videos of your golf skills or give great tips and tell them what they can expect when they follow your lessons. Put your booking link or your digital business card in your bio or clearly on top of your page (make sure it is clickable!); this way, you have optimized your social media to sell lessons.
The signature of your email to promote your online golf software
Another easy adjustment is creating an email signature to end all your emails with. You might already have this, and if not, this is an absolute must. Having a neat email signature helps with giving a more professional look to your emails and, therefore, your business. It provides your email consistency and makes them recognizable to your readers.
Putting your booking link into your email signature offers another quick and easy way for your clients to book another lesson after contacting you. Having a quick chat might motivate them to book another lesson, and you give them the easiest and within reach, way to do it within the same email exchange.
Create your own Qr code to share your golf scheduling software
This might be something you haven't thought of, but what about making your own QR code? This is something that is easy to do an is easy to put in offline materials to create traffic to any site you want. So, you can share your business card, website, and booking link by having people scan your QR code. If you use a lot of offline promotion materials but still want people to be able to book online, this might be something you want to look into.
Use WhatsApp business to share your online booking system
Another popular communication tool, at least in Europe, is WhatsApp. This is like Messenger but is widely used among European texters. WhatsApp has a special business feature where you can create automatic replies to text messages you might receive often. Examples can be: Asking to book a lesson, asking to see your availability, asking about the price of a lesson etc. All these questions can have simple responses, and these can be automated to save you even more time on communication, leaving you with more time to give lessons and work on your social media presence.
If you do not use WhatsApp, you might want to see if your preferred tool is offering similar features.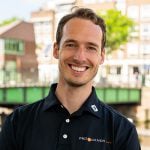 Jordy Groen
Want to try ProAgenda?
Start your own 30-day free trial and see all the amazing possibilities of the ProAgenda online booking system.