November 14, 2022
What are the 3 best golf management programs?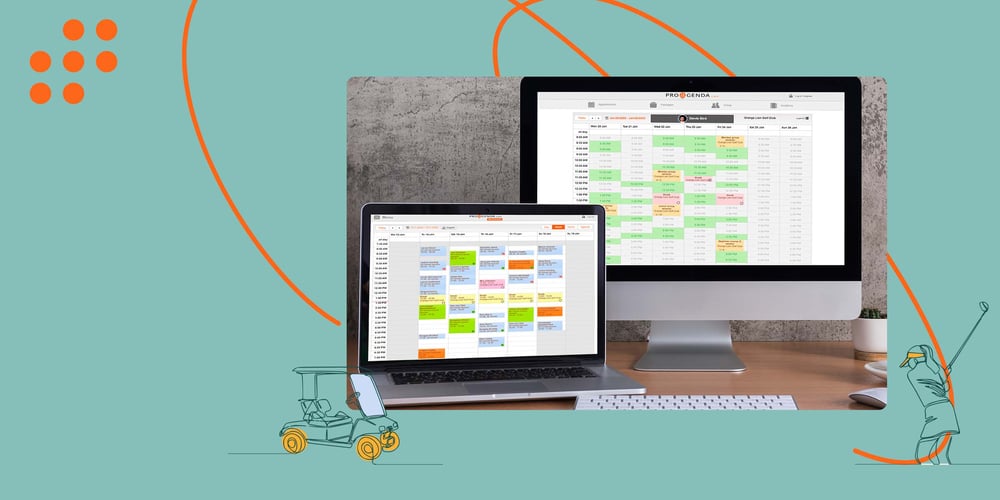 Not every golf professional suits every customer. There has to be a connection- a qualified coach helps the individual customer further in areas they want to develop. Whether its improving a basic skill like the swing or coaching on playing with strategy. This also applies to golf management software. While one provider focuses more on tournament management, another focuses on coaching, and a third is unique because of its efficient scheduling feature. In this blog, we will take you through several providers of golf management software and how to make the best choice.
1. Uschedule
Uschedule is probably the most well-known and widely used golf management software provider in the US. Like ProAgenda, Uschedule is specifically aimed at the golf industry. It offers a wide range of coaching, scheduling, and email marketing solutions.
2. Golf Genius
Golf Genius is relatively new in the industry of providing golf scheduling software. Golf Genius has years of experience in tournament software for recreational and competitive golf leagues but has expanded its services by including booking software.
3. ProAgenda
ProAgenda provides golf scheduling solutions for golf professionals across the entire globe. The product of ProAgenda not only covers scheduling, but also features such as online coaching, reporting and customer communication. Unique about the ProAgenda software is that there is also the possibility To integrate the schedule of golf professionals with bays, simulators, and other teaching utilities.
How to choose the best-suited provider for your golf academy
The most effective way to find out which software suits you best is to conduct targeted research and to book a demo to discover all the features, the provider's support, and the costs. The software will contribute to driving more revenue when optimally installed and used. It is wise to then assess the software on the various possibilities, as well as the ease of use, flexibility, and prices.
The ease of use of golf management programs
Which trainer is still available, and what utilities are booked? How many lessons are scheduled for the upcoming week or month, and which client needs a little more encouragement to book extra lessons? The program's ease of use, combined with the data it provides, is of great importance for saving time and gaining the most from the software. ProAgenda's golf management software is focused on this integration; all data can be read directly in one total overview.
The flexibility of golf management software
There is more to developing a booking platform than you think due to ever-innovating possibilities and modern techniques. At ProAgenda, we focus purely on golf management software and how the functionalities can be improved so that customers can get the best out of it. ProAgenda's software is therefore under continuous development; we listen to our users – now more than 1.500 golf professionals worldwide – to make our product even more effective.
Transparent insight into the costs of golf management software
Imagine booking a demonstration to find the right golf booking system and finding that you're super enthusiastic about the software, but the costs turn out to be way beyond your budget. Compared to other providers, ProAgenda provides direct insights into which products and services can be purchased for specific prices. Where other providers focus more on customization, ProAgenda offers a golf booking system that is budget-friendly yet great quality. You can start with a basic plan that
covers all the basic functionalities of a booking system for no more than $9 per month. This basic plan contains efficient scheduling, automated communication, and online payments. The entry-level of the ProAgenda software is very accessible, and if you need more features, you can easily upgrade
the plan.
Would you like to know if the ProAgenda software is the right fit for you? You can now book a free and non-binding demo to experience the possibilities of what the ProAgenda software has in store for you.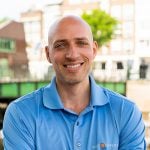 Jordy Hagedooren

Curious about how ProAgenda can help your golf academy?
Complete the checklist to help you discover how the ProAgenda golf scheduling software can benefit you.
Discover if golf scheduling software is the right fit for your academy