Branded mobile app
Your branded booking app
Streamline your schedule with ease: Book smarter with the ProAgenda branded booking app. Your personalized booking app will improve your brand experience and will connect you with your clients as never before.
Have Your Own
Mobile Booking App
A booking app designed with your own logo and colors! This will be the most convenient booking experience that keeps customers returning to you.
A mobile booking app can streamline the booking process for your customers, making it easier for them to book appointments or reservations on the go.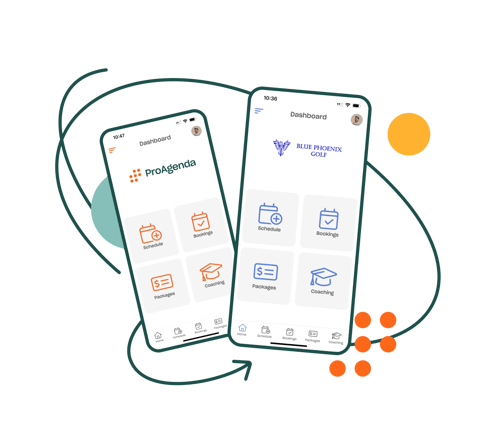 Improve

Client Experience
Transform the way your clients interact with your business. Whether it's scheduling appointments or ordering products, your clients will appreciate the simplicity and efficiency of your mobile app.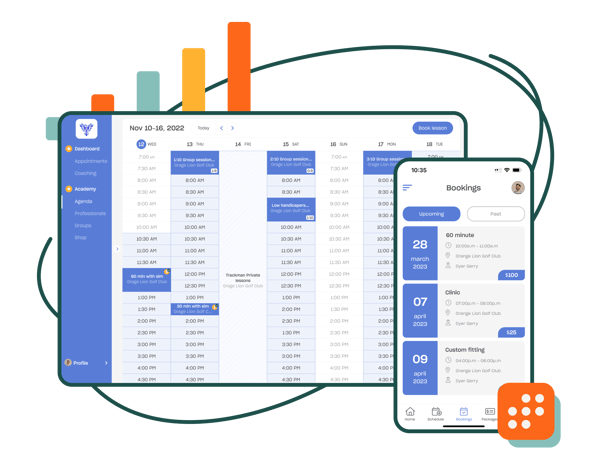 Are you interested in having your own booking app?
Recommended blog
5 Reasons Brand Exposure Is Important For Your Golf Academy
Exposure to your academy's brand is essential for any golf business because it helps increase awareness and builds recognition, ultimately leading to more customers and increased revenue.