October 31, 2022
How to manage golf professionals in one golf management program.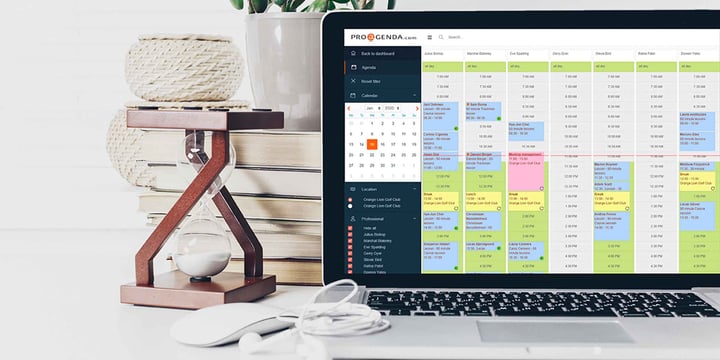 As a head professional, you don't want and need to be checking in on your golf professionals and checking all their bookings and occupancy. This can be very time-consuming, not to mention chaotic. It can take work to keep things organized and neat. It can be a real challenge to keep up with everything that is going on within your academy. Creating overviews and reports while being present at your academy can be a real challenge. Having guidance in this process can save time and improve your work experience. In this blog, we will give tips on managing your golf academy with multiple professionals.
Have the agendas combined in one golf management program
Having multiple professionals connected to your academy can sometimes be difficult to know where they are. Are they in lessons, working in the shop, having time off, or are they present at your academy? Tracking down your professionals and communicating about their schedules takes time away from your other tasks.
Having all the schedules in one manageable overview is much easier. With just one look at the academy agenda, you know which professionals are present and working and which time slots are still open. This is not just easier for you as an academy manager, but it is also easier for your clients. In one agenda, they can see the availability of any of your professionals. They can book with whomever they want in just a couple of clicks.
All the financials in one golf management program
Organized finances are significant when it comes to running a business. You will want to know your revenue. You will want to know which professional brings in what amount and which could bring in more.
We believe that having organized finances is the very base of any business. You can use the data not only to see how your academy is generating revenue but also to what the costs are. Figuring out what sales were driven is a time-consuming task. Especially when the data must come from multiple professionals, all with their own systems. Converting all data from different systems into one clear report is a difficult task that requires a lot of time every month.
Resources can be booked in one golf management program
Having multiple professionals means they all need resources for their lessons and must go back and forth to ensure they are available. This can get messy if the communication goes wrong or two professionals book the same resources simultaneously. Managing this process will be essential to offer your professionals and clients the best experiences.

With an online booking system, the bookings of resources are made for you. Connecting resources to certain lesson types will block them by just booking a lesson, preventing resources from being booked twice on accident. This process is automated, saving time and preventing you from making mistakes.
More insight in your golf academy
You now know that having all your data in one place gives you more insight into occupancy, capacity, revenue, and bookings. These aspects are essential to managing your professionals and structuring your golf academy.

Knowing your academy's ins and outs directly translate into better management. This can then translate into better sales, marketing, and communication with clients and professionals. If you want more information on this topic, please read our blog about data and revenue or the impact of data. Here are some examples of how data can help you with managing your academy.
Occupancy. Are your lessons booked? Are your professionals working at total capacity, or is there room for more bookings? This information means you can tackle any problems concerning your sales and optimize your agendas to receive more bookings. Is the schedule sufficient, or are there changes that you can make to increase the number of bookings?

See which lesson types get booked a lot. Which lesson types are fully booked and in high demand, and which are booked less? By gaining this insight, it is possible to schedule more of the popular lessons while decreasing the frequency of the less popular lesson types. Utilizing this data can convert available time into more earnings.

Notice the gaps in your availability. Knowing where you have the gaps in your availability means you can promote fewer booked hours by installing peak and off-peak prices. You can use peak prices to increase the sales of the less frequently booked times.
Want to know more about ProAgenda and how it can help you manage your professionals? Book a demo with one of our experts and let us show you around the system.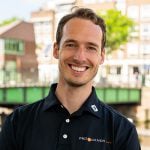 Jordy Groen

Curious about how ProAgenda can help your golf academy?
Complete the checklist to help you discover how the ProAgenda golf scheduling software can benefit you.
Discover if golf scheduling software is the right fit for your academy